The Bless Up Trail
Waves float above the faded pavement as the midday desert sun bears its teeth, making its presence known. Approximately 150 miles into a 340 mile relay race from Los Angeles to Las Vegas, runner Rio Lakeshore buzzes along the highway shoulder, making his way deeper and deeper into the unknown. But there are a few things he does know: He must hydrate, eat consistently, and do everything in his ability to keep his core temperature down. If successful in those three tasks, there is no doubt that his legs will carry him through the desert and into Sin City.
Prepping for yet another six mile leg, Rio reaches into the cooler, fishing out his Bless Up Trail; the team's go-to piece of clothing to stay cool and comfortable in the stifling heat. Loosely buttoning it around him, he takes off into the sun. Segment after segment he returns to the same top, swearing by its powers, and moving quickly through the miles.

Trail Tested, Revivalist Approved.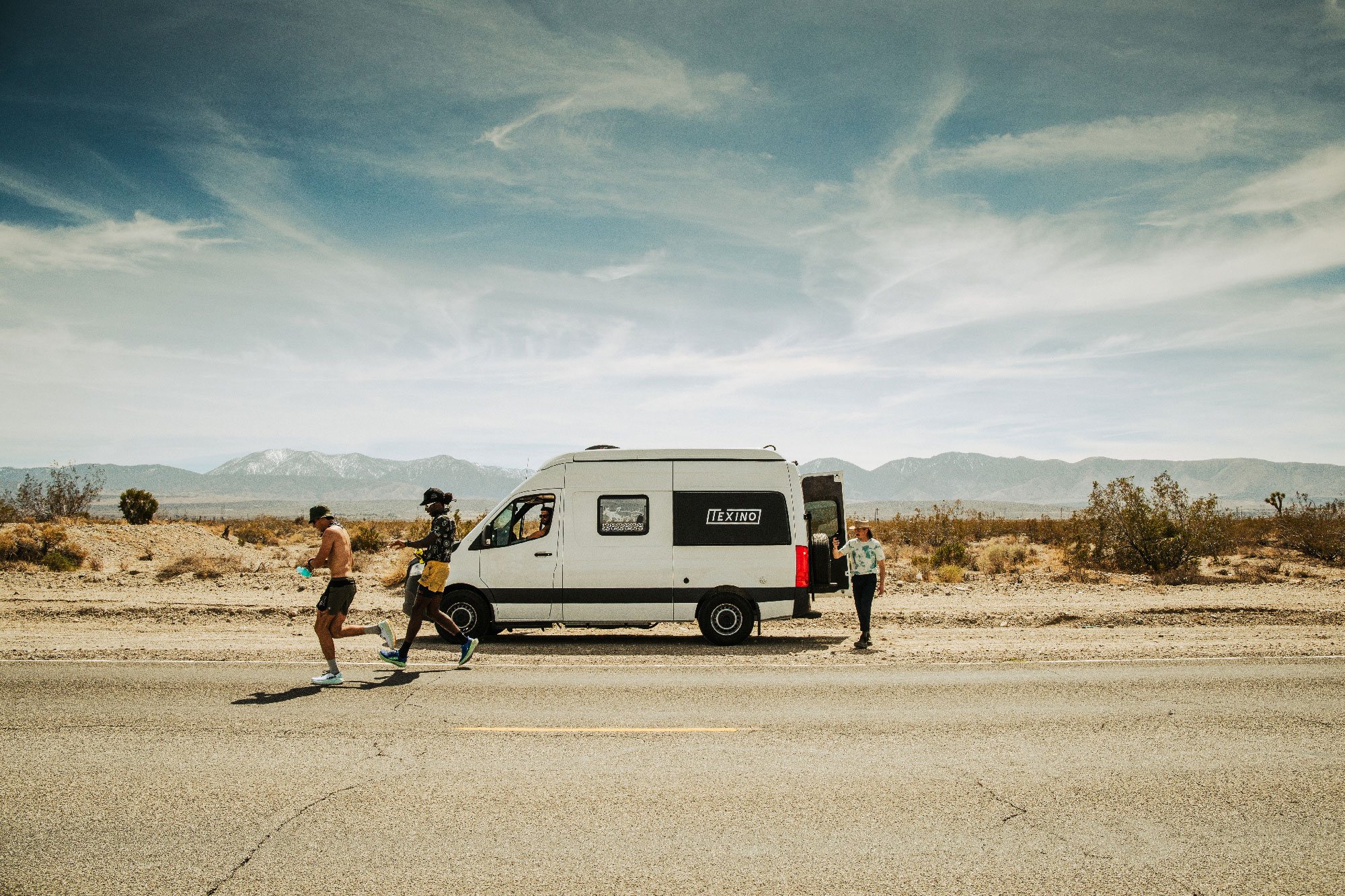 Behind the Design
Words from our design director Danny Geary:
When we first developed the custom stretch, perforated fabric for our original Bless Up shirt, we were focused on a shirt that would perform in the hot & tropical climate of Jamaica. It needed to be lightweight, breathable and stretch for comfort while in motion. We also wanted this product to perform for surfing. With that said, we needed to be sure the fabric wouldn't grow or cling in the water, would dry fast, and would hold up to the salt water and strain of paddling around, surf session after surf session. This was quite a broad scope of performance criteria we were demanding to meet.

The Bless Up woven fabric is constructed from a Polyester Nylon Tactel®️ Blend. The custom weave is designed to provide mechanical stretch, without elastane, eliminating the chance for the fabric to fail over time and bag out. With this unique weave, micro-porous holes are engineered evenly throughout the fabric to enhance the superior breathability offered. Nylon Tactel®️ is not only a special fiber that dries 8x faster than cotton and is softer and lighter than most fabrics but its high breathability and strength is noticeably enhanced.

The Bless Up Trail takes all the key ingredients from our original Bless Up and evolves to include updated features specific to the benefits of trail running. We've updated the silhouette to a slighter shorter body with a straight bottom with side slits and an unstructured front placket and collar, designing the product to be as light as possible. Our custom fabric offers the best in comfort with its superior breathability, quick dry time and durability, making sure any brush or branches won't tear it. And having a collar to flip up and cover your neck is a great way to beat the heat and stay protected under the sun. This has quickly become our daily driver; performing at the highest level while running, riding bikes, and drinking beers at our favorite bars.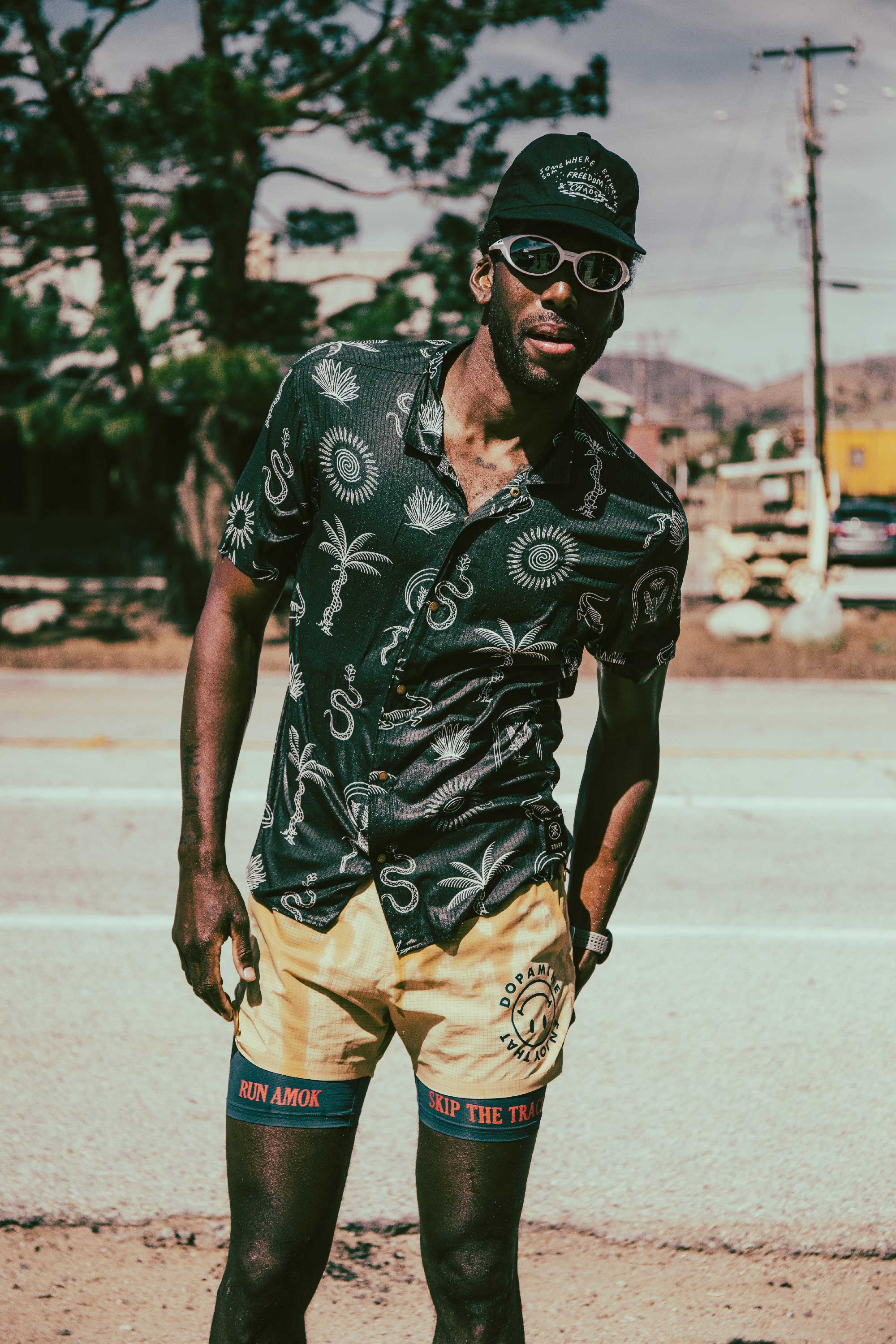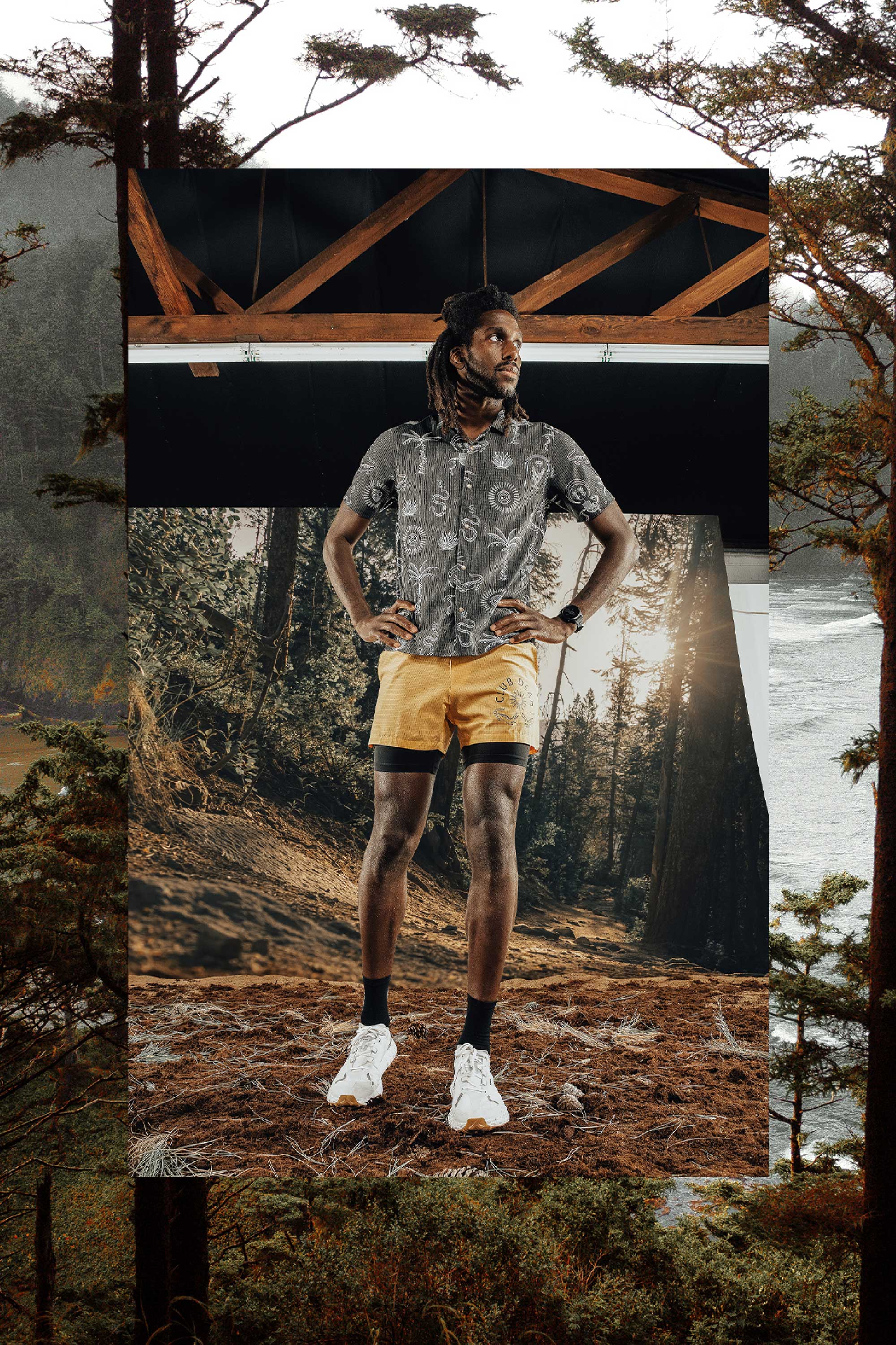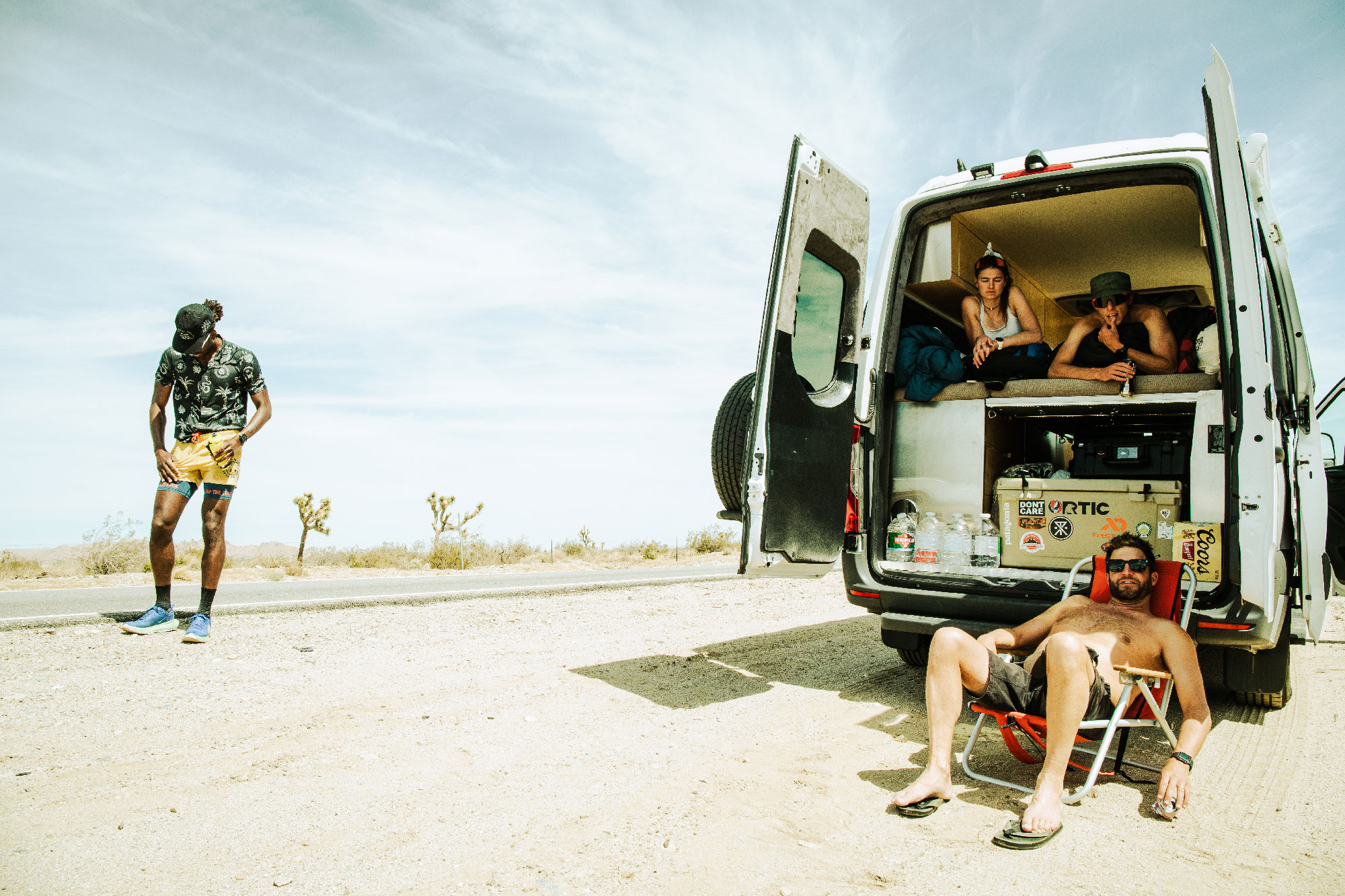 Somewhere on the way from LA to Vegas...