Meet Brinkley Davies
Marine biologist. Surfer. Professional freediver. Charity founder. Adventurer. Newest Roark Ambassador. 
Shaped by the waters off the pristine coastline of Southern Australia, Brinkley grew into a water-woman at the age of just 4 years old, when she learned to surf. And boy, did surfing and the ocean become her world not long after that. "I became obsessed and curious about the wildlife I was seeing in the ocean, their personalities, their families — there was nothing like the joy that this brought to me in combination with surfing." By the age of just 21, she had already earned her degree in Marine Biology, competed as a professional surfer and given it up, modeled for some of the most prominent brands in the surf industry, received her full scuba certification and commercial skippers ticket (which for those of you who are not familiar, is a certification to serve as a right-hand on a commercial marine vessel), and traveled the world volunteering and working with wildlife. To accomplish so much at such a young age, she faced her fears head-on, and never looked back. So, she forged on, pushing, and testing her own limits and the boundaries of wildlife activism, helping to re-write the script on what all water-women—all over the world—are truly capable of in the wild.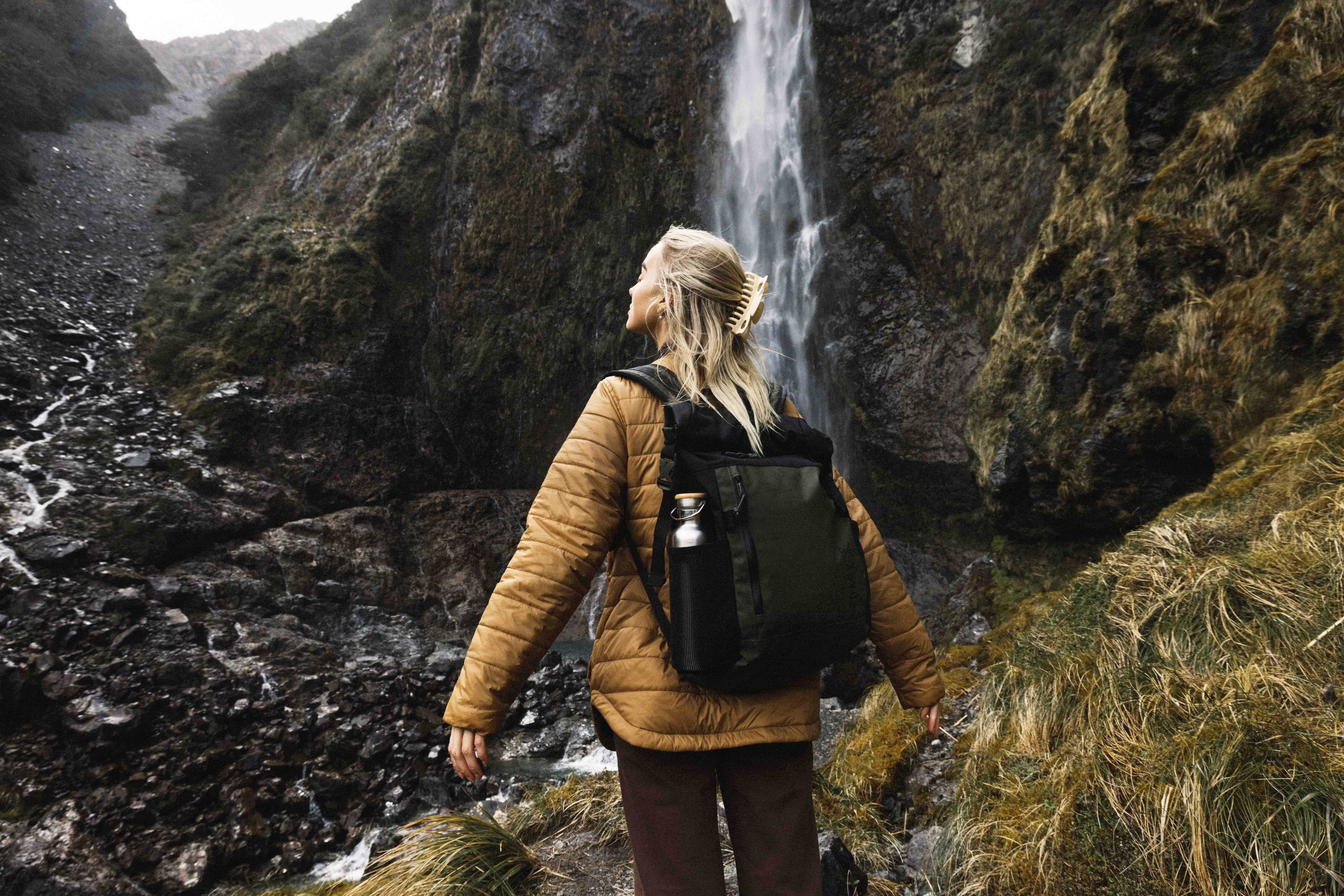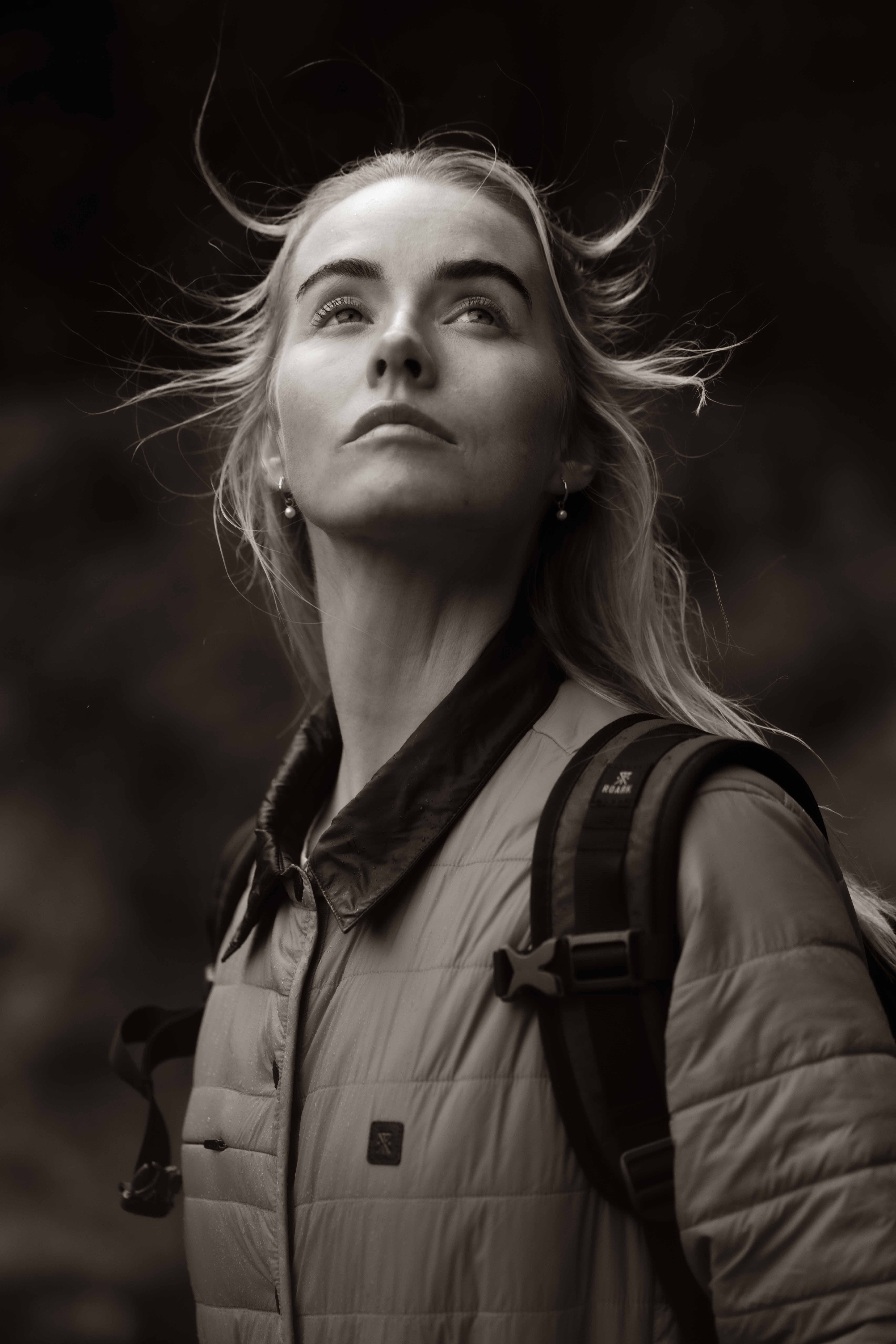 Traveling the world volunteering,
she became a purveyor of adventure and the unknown.
She surfed empty and uncrowded lineups, she dove in deep, cold, and uncharted waters, she came face to face with wildlife that would cause many of us to tremble. And what's the most impressive out of it all? She did it with an effortless and formidable grace.
Unafraid of the challenges that come with being a woman in the surf and marine science industries, she has helped carve out a lasting space for all the young women dreaming of following in her footsteps.
"I am inspired to keep pushing boundaries within myself because reaching new limits of what I thought I could achieve —feels so incredible. I am inspired to keep pushing boundaries in my career, for the environment and for animals because I've seen the positive impacts we can make, and the lives we can change, and nothing feels better than a life where your passions are helping others build a kinder world, while living a fulfilling life in the process."
Sitting down with Brinkley, she shared something with us that will continue to propel us deeper into the great unknown with a relentless passion:
"You cannot get through a single day without having an impact on the world. What you do, makes a difference, and you have to decide what kind of different you want to make." - Jane Goodall
Propelled forward with wildlife warriors like Jane Goodall and Valerie Taylor as her inspiration, Brinkley has always had her compass pointing her due North — forward towards her goal of leaving behind a world better off than she found it, with prospering wildlife once more. This relentless spirit combined with the harrowing loss of her beloved dog Balu to baits in South Australia led her to found her non-profit, Balu Blue Foundation, an organization dedicated to the preservation of all wildlife and their habitats. In just 2 short years, Balu Blue Foundation was registered as a charity in Australia. Fast forward 5 years, Brinkley has been able to not only grow a community of people who are passionate about protecting the planet but also build projects where day-to-day people can change their lives to help animals. Balu Blue also partnered with Mission Blue, founded by Sylvia Earle, in 2019 and 2020 to achieve the Great Southern Reef status as a "Hope Spot." Driving awareness for the protection of this incredible marine ecosystem, with a passion to protect it from anthropogenic pressures such as oil and gas exploration.
I admire women who are fearless in the pursuit of anything that sets their soul on fire, women who overcome impossible hurdles towards a goal, whether it be physically or mentally, women who never lose sight of their true passions and all that comes with that.
Brinkley Davies