Emily Erickson: Playful Composure
The waves out at Sunset are big. It's one of those 6-8-feet with growling 12-foot sets-type days and as I'm trying to triangulate myself in the lineup, I look up and see Emily Erickson glide in from behind the peak on her striped 9'11" single fin, seemingly further outside than anyone, yet somehow relaxed, graceful and totally committed all at the same time.

Sunset — as tricky and terrifying a wave as it may be — is Emi's jam. It's where she fell in love with surfing, and she's comfy as a cucumber out here, no matter the size. I, on the other hand, am wishing I had brought an impact vest — and flag her down to say hello as she paddles back up the channel from her set wave.

While merely acquaintances, our stories connect in odd, coincidental ways unbeknownst to her. We both grew up on Oahu as kids, moved away to Mid Atlantic states on the East Coast, then moved back to Oahu as teenagers and went to university in Town. My Dad actually knew her Dad Roger in LA, a man who'd move to the North Shore of Oahu and become one of the most unanimously fearless big-wave surfers of the 70s and 80s. I'm probably 10 years older than Emi, but I'd certainly notice her out at Sunset and Waimea Bay over the last decade-plus, excelling when the size began to f-ck up my comfort zone. Probably just how my Dad felt when surfing with her Dad decades back, really. Life is funny like that.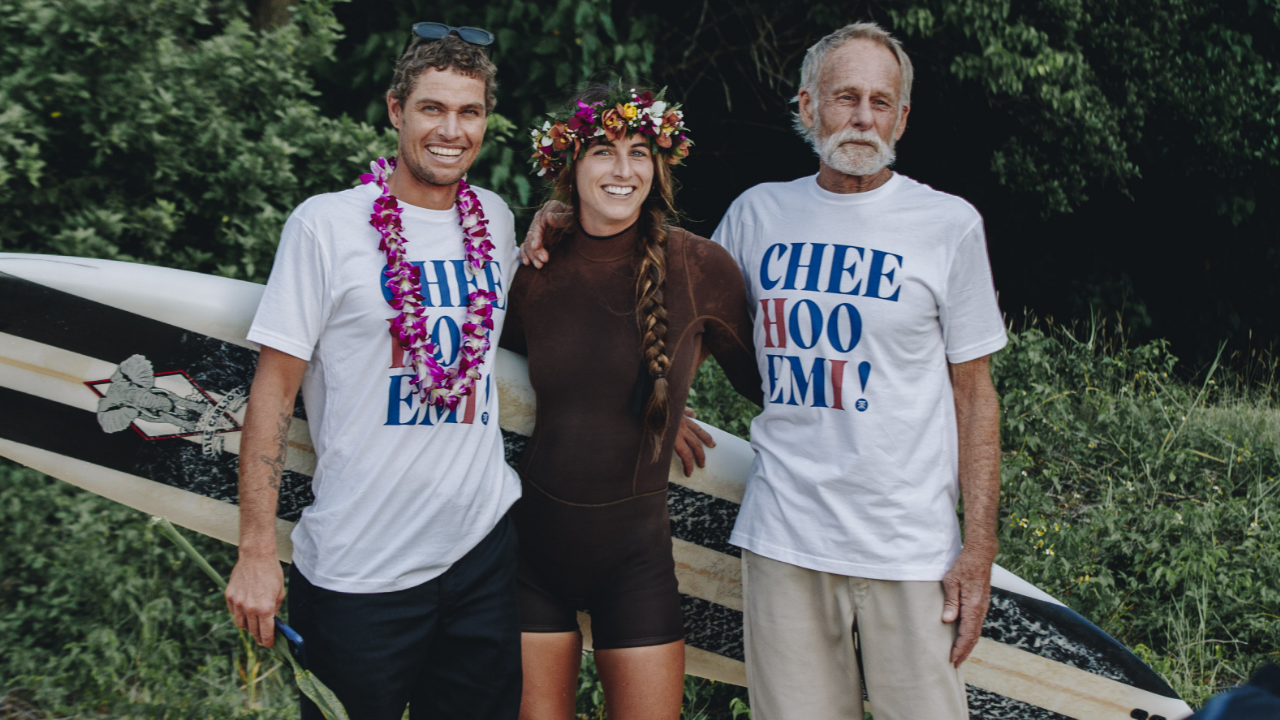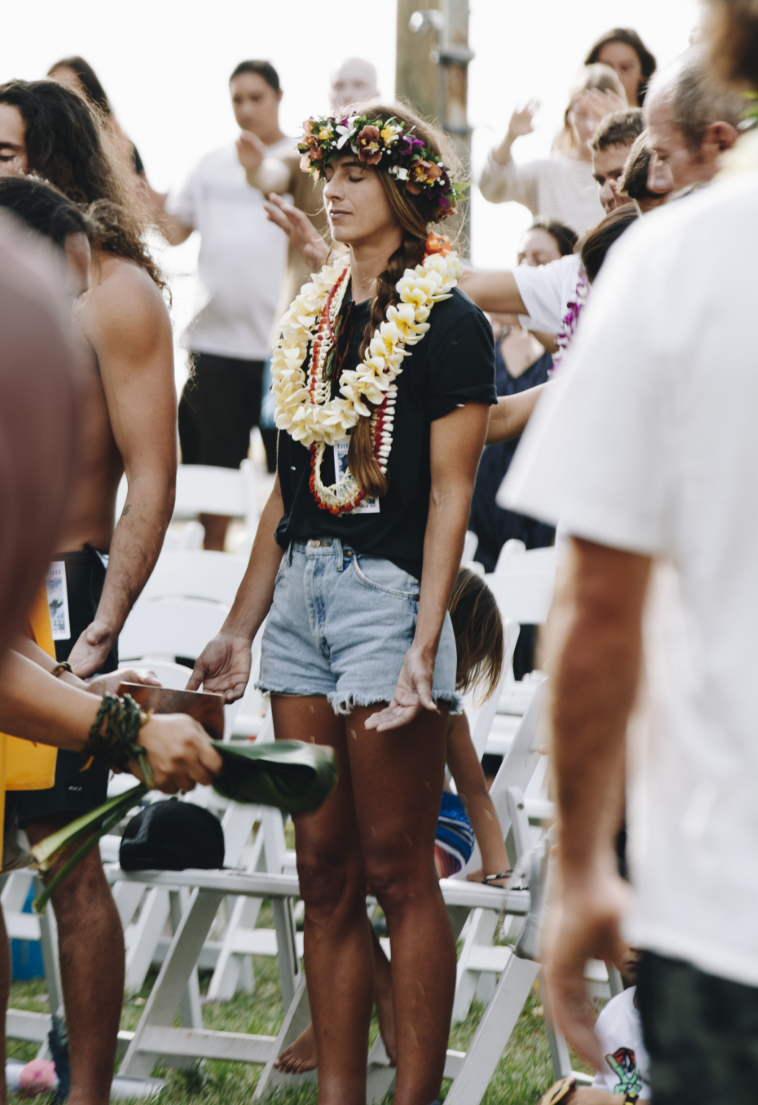 I want to approach the ocean with the respect that i think it's due
Emi Erickson
In conversation and interviews, I've only known her to be…well, her, and no one else. She's humble and measured, but unafraid to speak her mind. Not one to suffer fools (or kooks) gladly, mostly due to a profound and dedicated reverence she has for her relationship with the ocean, in all its infinite moods.

Today, Emily's become one of the most prominent professional big-wave surfers on the North Shore, a fixture at big Sunset, Waimea Bay, and other Outer Reefs, and on the cusp of her 3rd Invite to the renowned Eddie Aikau Big Wave Invitational event. Created to honor the life of Eddie Aikau, a famed Hawaiian lifeguard who passed while paddling to help a crew lost at sea, the competition is regarded as the most cherished, sought-after surf contest to be apart of on earth. The Eddie (as it's known) has an annual 3-month long waiting period and will only run if there's a full day of 20-foot surf at Waimea Bay. Which, is rarer than you'd think, as the Eddie's only run 9 times since 1984. It's also an event her own father competed in some years ago, too, making it that much more significant.

Of course if you asked Emily about it all, she'd just say she likes being in the ocean, whether that's body surfing Pipeline (which she often does), or longboarding some fun little wave with no one around.

"I want to approach the ocean with the respect that I think it's due," says Emily. "For me, surfing and being in the ocean, and that strong energy — it has really changed my life. I never really fell in love with anything as much as that. So, I think that should be the most respected thing in my life. That's kind of how I view it."

"Approaching this year's possible Eddie, it's always an honor, but it's never guaranteed. So I don't take it for granted at all. I'm just really stoked to be back feeling really good in my physical element."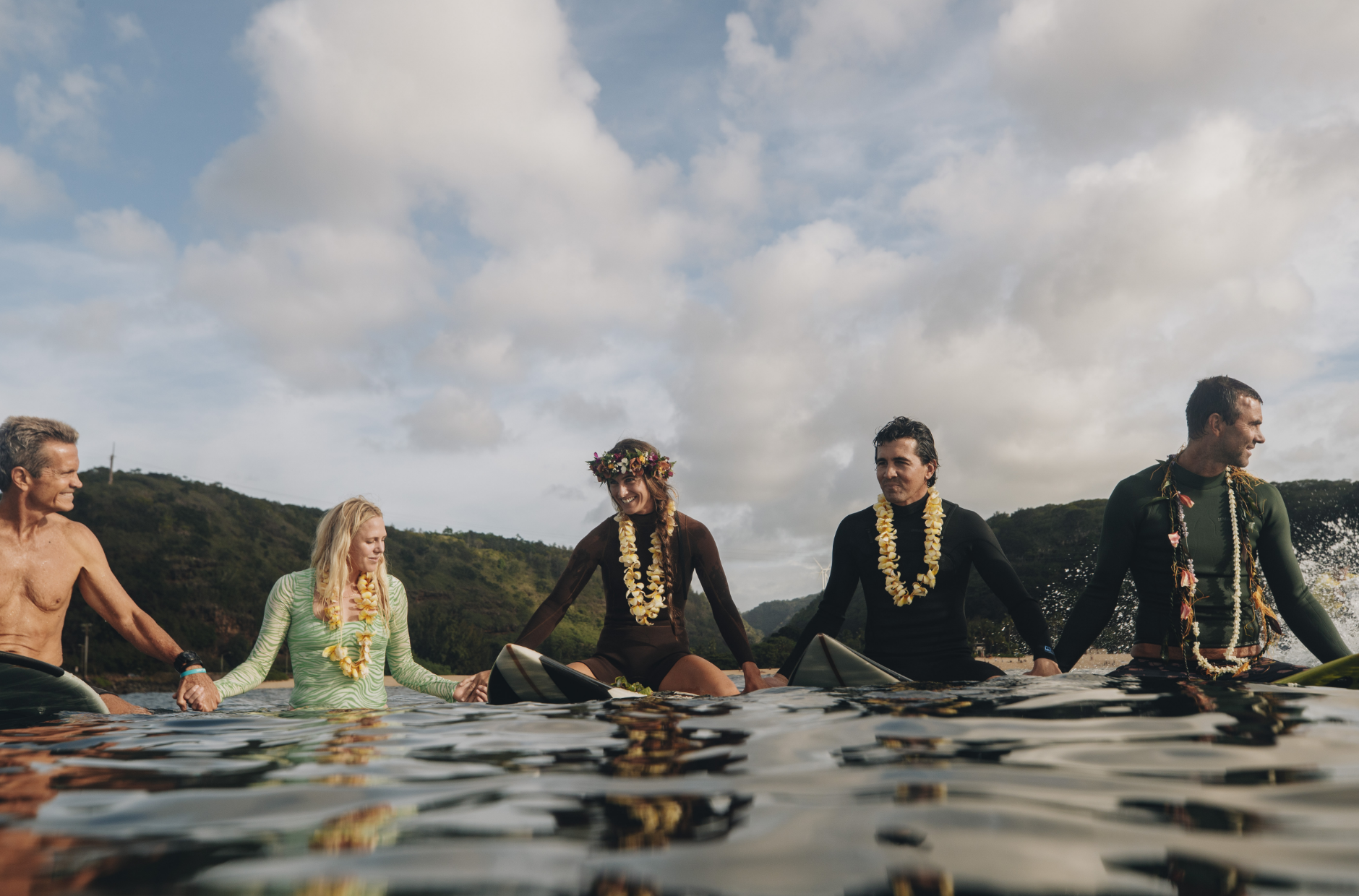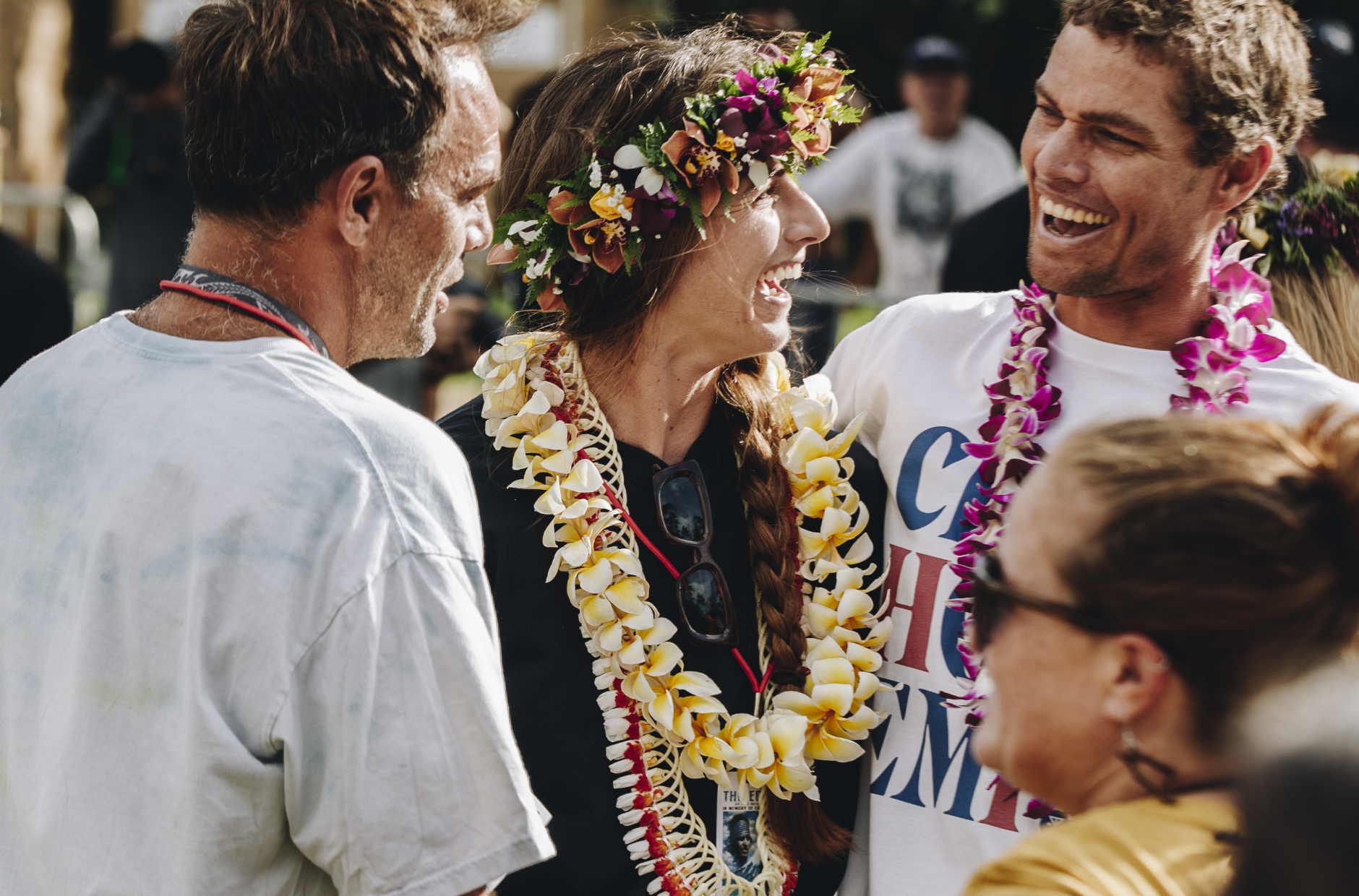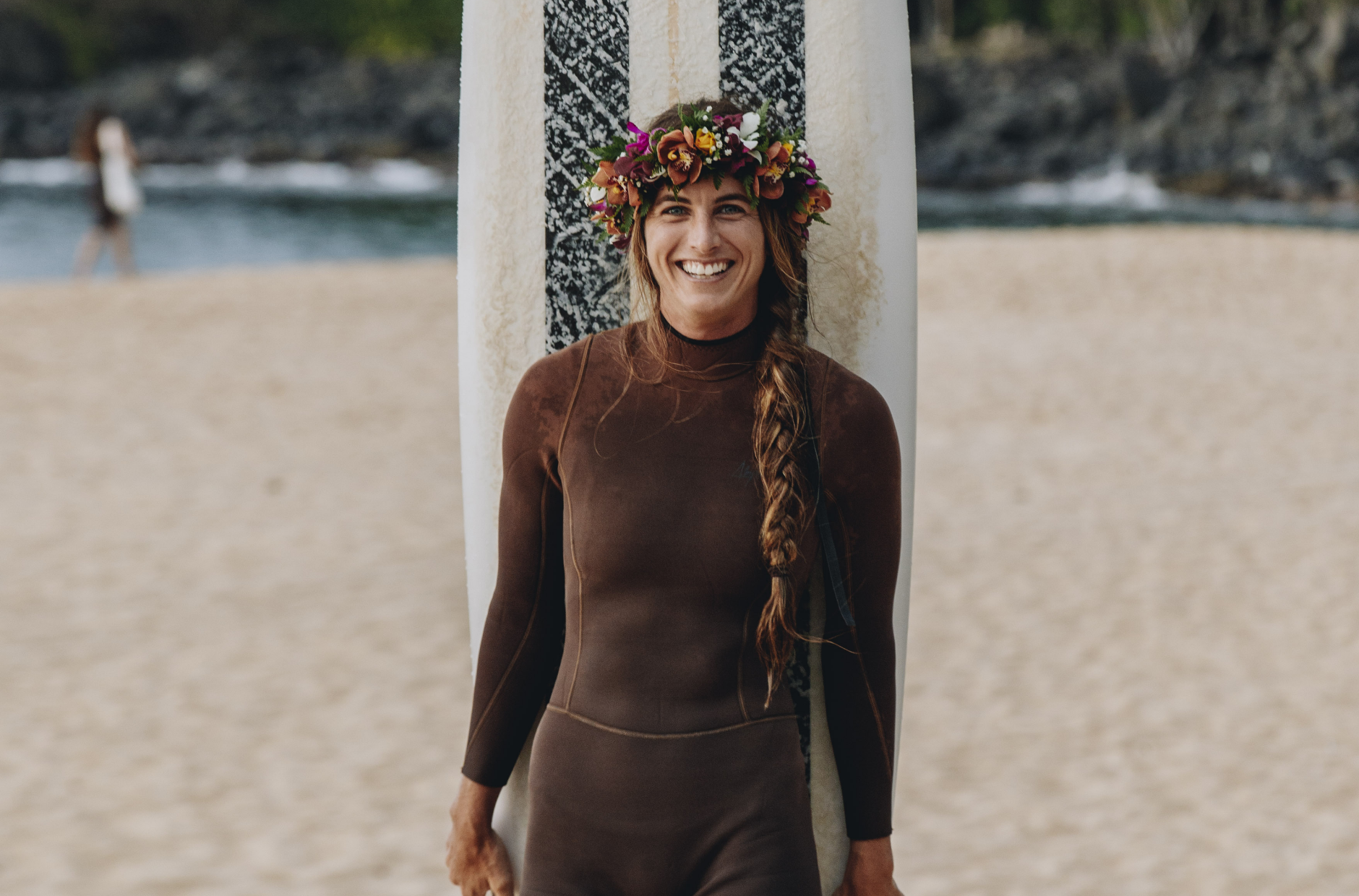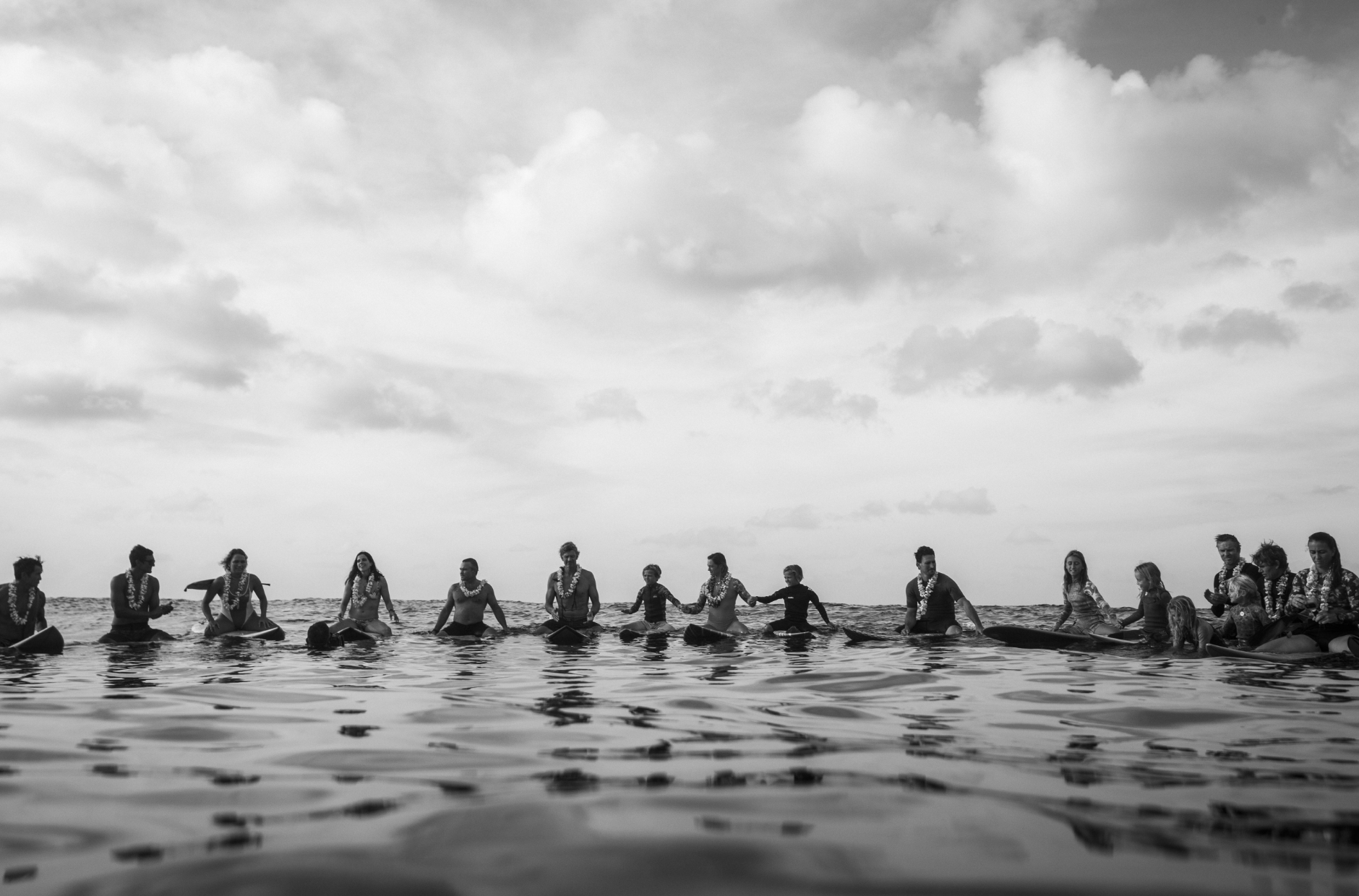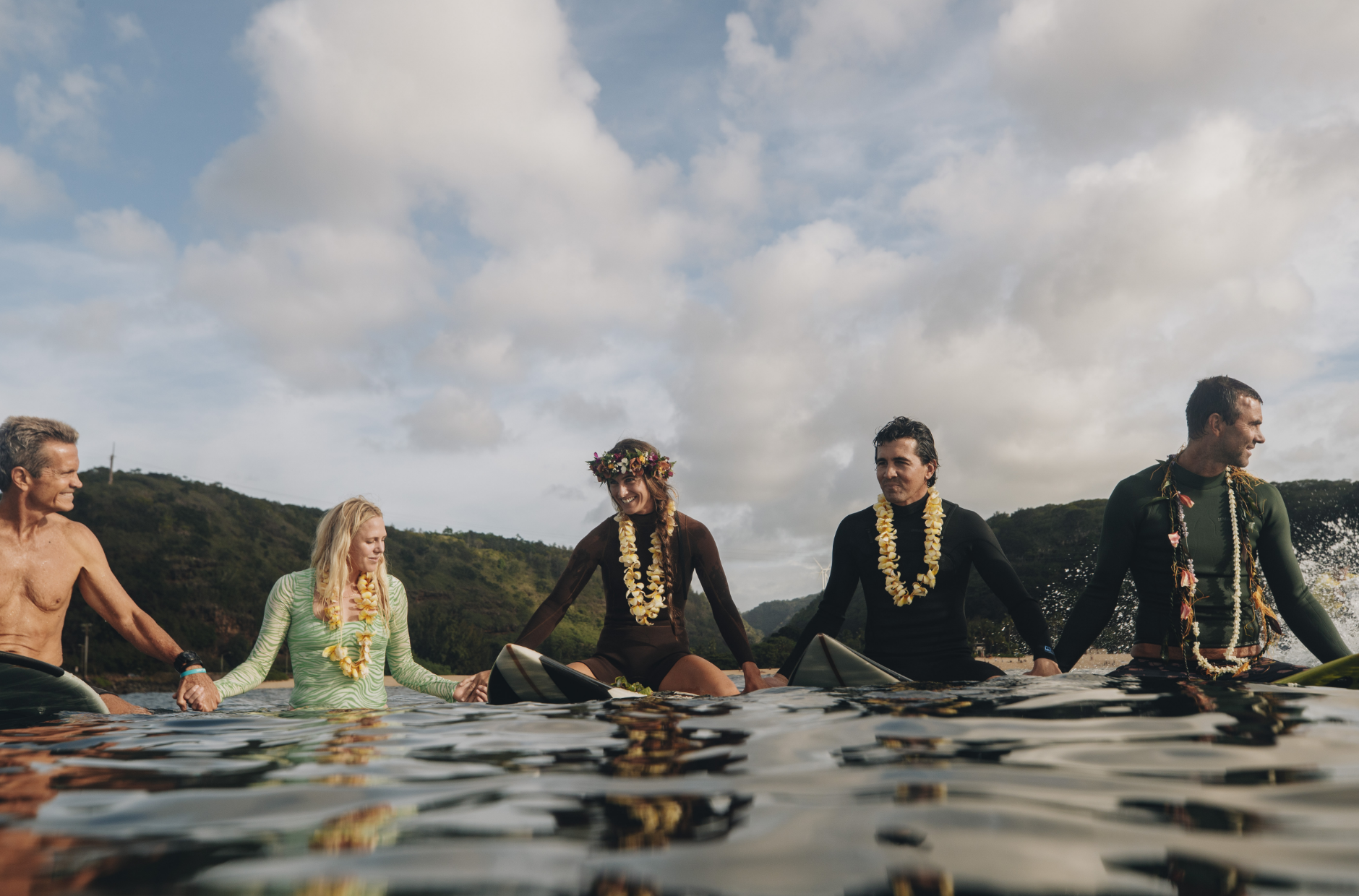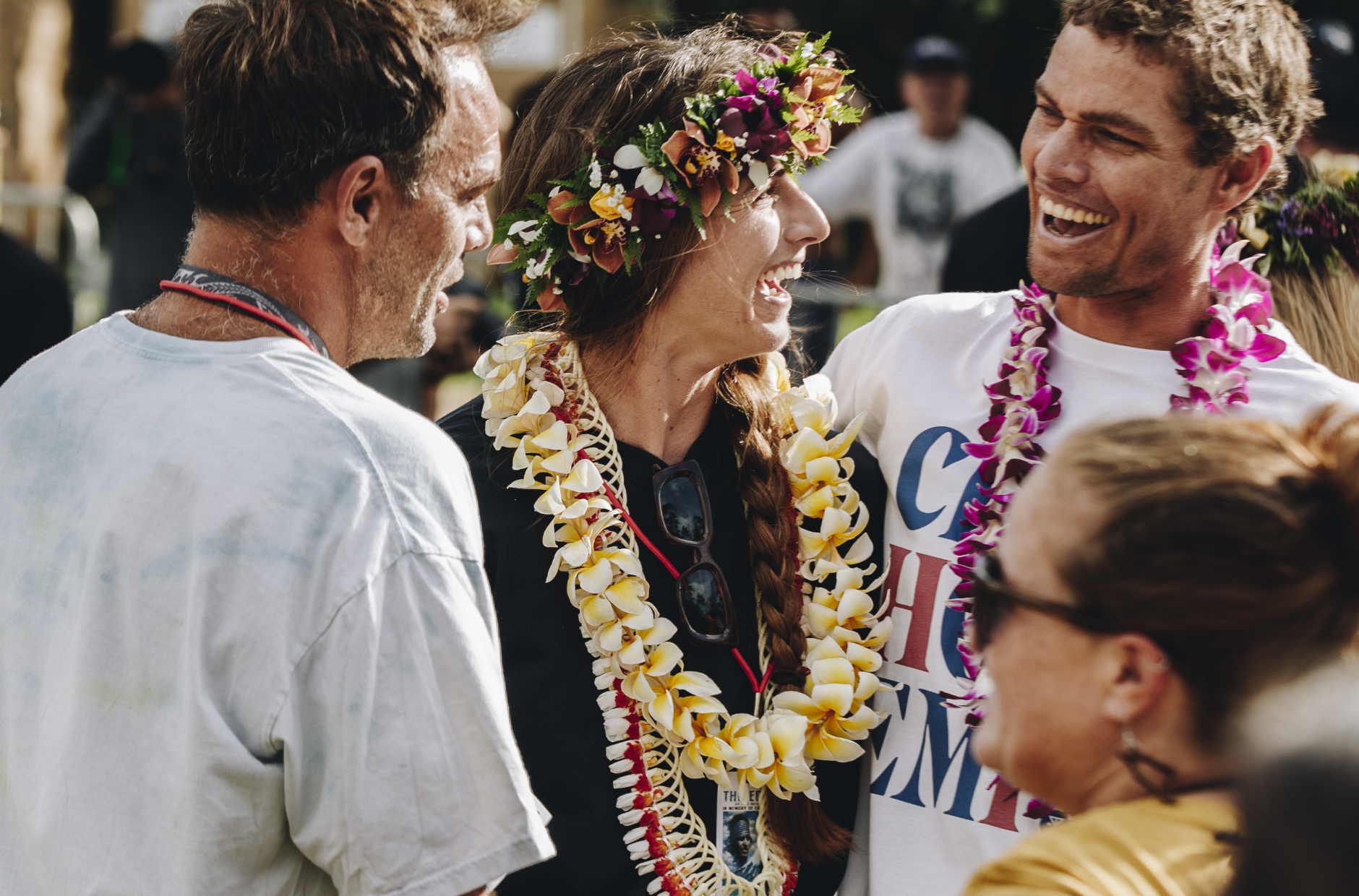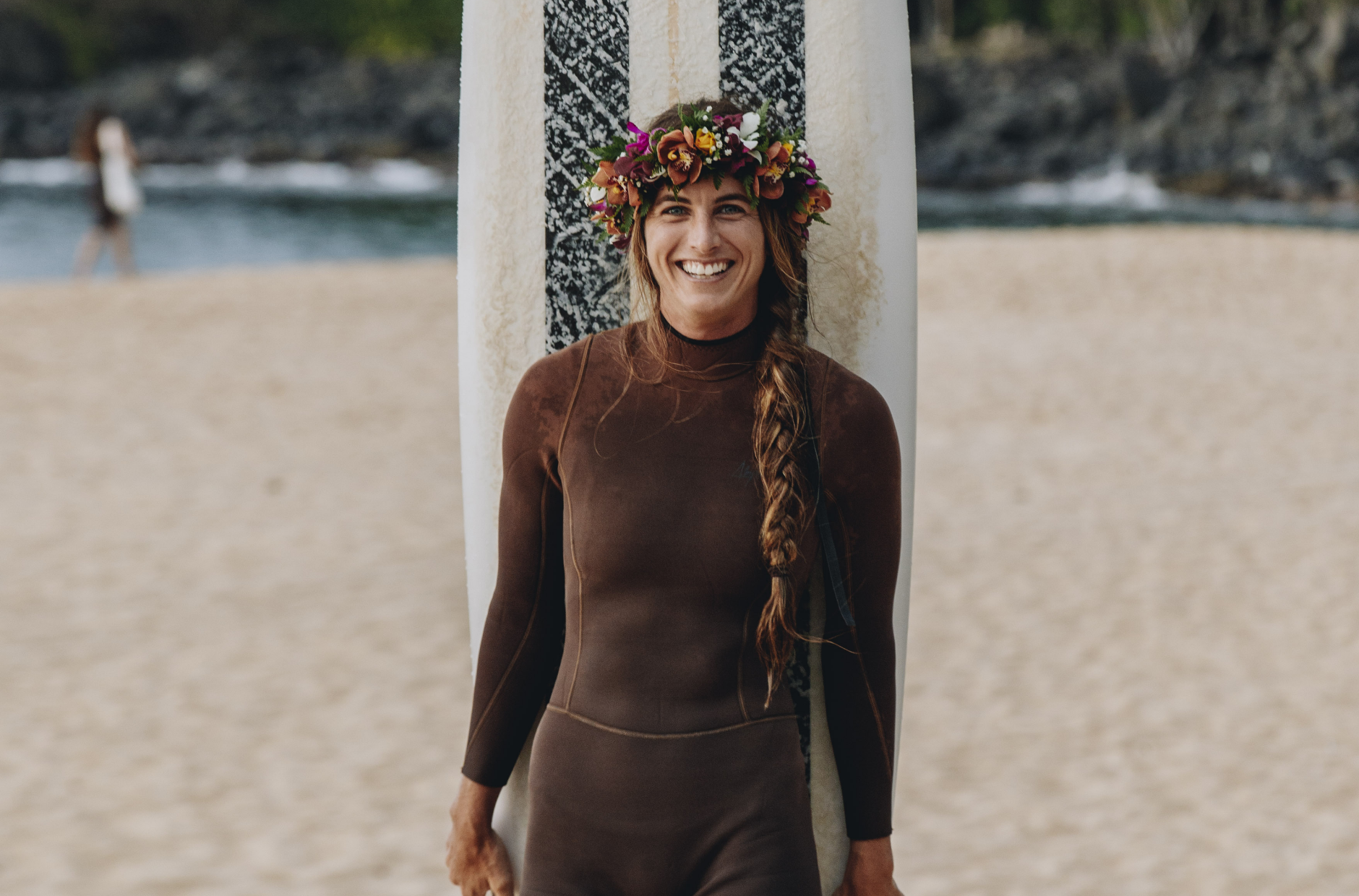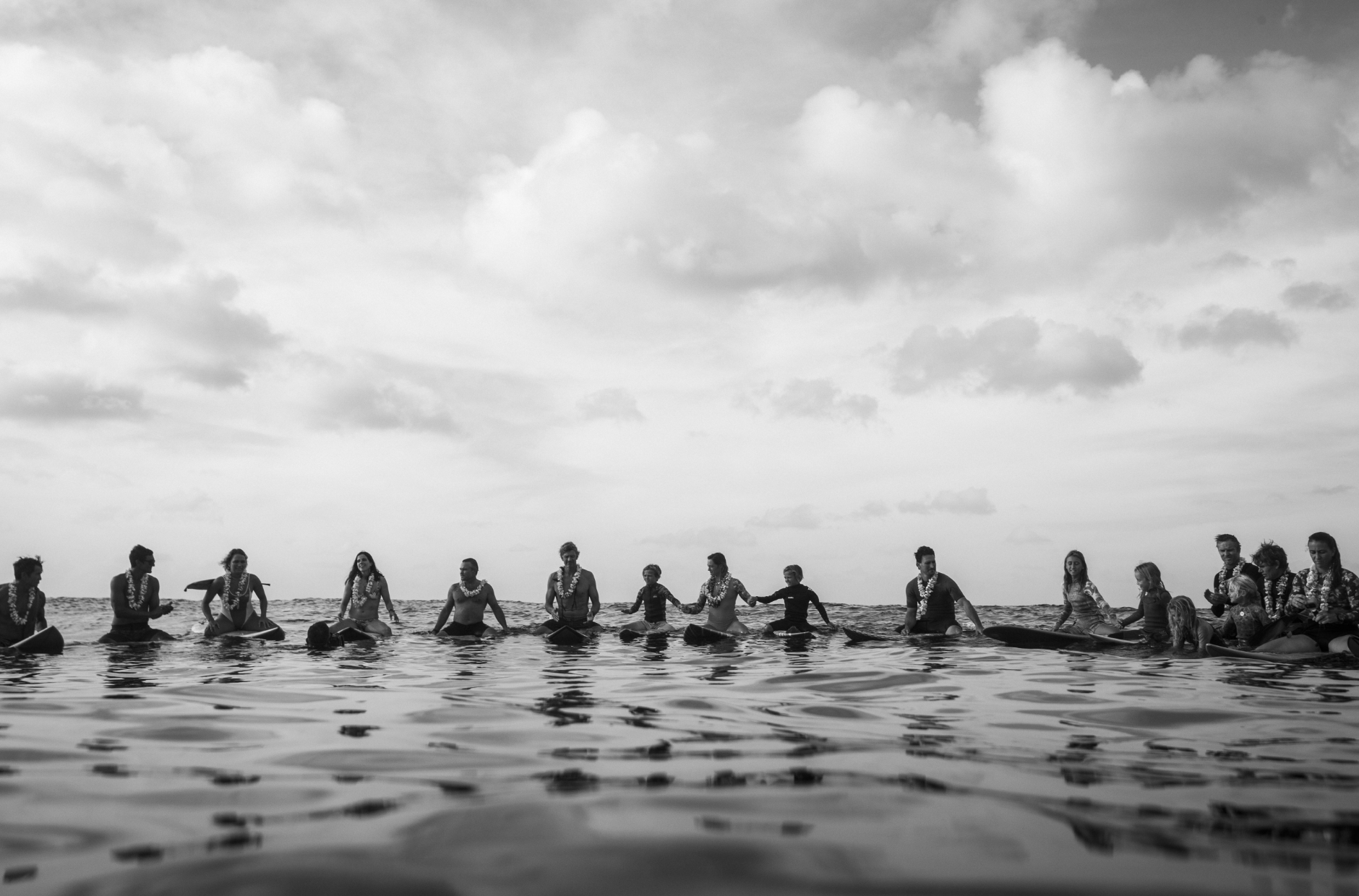 "I am excited by the prospect of surfing in the Eddie, though. I think that it embodies so much of what I feel and how I view the ocean. It's a celebration and I think that that's how I like to surf in a way. Other events and competitions, it's like, I'm there, but I'm struggling to connect with it. I think the Eddie is such a beautiful concept. The history behind it; I really enjoy learning about it more and more and taking part in it, now that I'm actually a part of it as well. So yeah, it's a beautiful thing. It's a celebration of what we all really love — the essence of being in the ocean, whether you surf small or big waves. When the Eddie is on, that celebration, that energy — it's so widespread and infectious."

One of those notorious West Bowl sets that you hear about at Sunset roars through wide and I scrape after her to not get clobbered. Everyone's out of place and can't quite get a piece of it. Huffing and puffing I ask her if she's ever scared out here — or anywhere on the North Shore, for that matter.

"I think there's a kind of playful composure you can have out there," she replies serenely. "I think being creative, and willing to do well or fail or whatever, and to laugh at it and have fun: That's the key. That's what I love about body surfing, you can't help but have fun. You accept where you are. And that's such a key thing for big waves, in my eyes. You get in the ocean, you're putting yourself in certain positions, you're accepting your passion and what you're willing to do to be there. I dunno…is that an answer?"

I shrug a yes and a peak pops up just a little outside of us. "Go Emi!" I goad, and she whips her board around with a Cheshire cat grin. The wave begins to bowl and steepen violently, suddenly more consequential than it'd looked, but Emi pops to her feet and hooks in, committed, still smiling widely, sticking the drop, flying down the line toward the hazy Waianae range in the distance. I manage to catch a glimpse of it all before making it over the swell and indeed, if you could call it anything, a certain 'playful composure' does come to mind.