The Expedition Union is a place to discover our latest collections of adventure-ready goods and products from like-minded brands, including a curated assortment of surfboards, camping accessories, men's grooming products, and travel literature.
Crafted around the idea of building a gathering place to inspire travel and outfit your next adventure. The club will host monthly events featuring ambassadors and guests to promote adventurism, the outdoors, creativity and the local community. Cold local beer is always on tap to enjoy while talking story or at upcoming events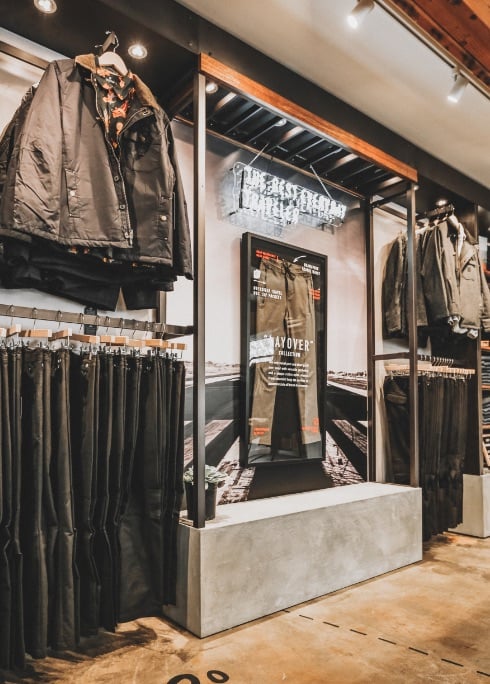 Berkeley
Friend and contributor to Roark since day one, Kevin Butler, penned a mural from his series "Peace & Shakas."
1808 4th St. Berkeley, CA 94710
(510) 984-0328
Los Angeles
Santa Barbara based artist, D.J. Javier spent three days on a scissor lift in the beating LA heat to create the storefront and inner board rack murals for our second "Expedition Union." He also illustrated some limited edition posters and tees printed live for the grand opening party.
149 S. La Brea. Los Angeles, CA 90036
(323) 591-1881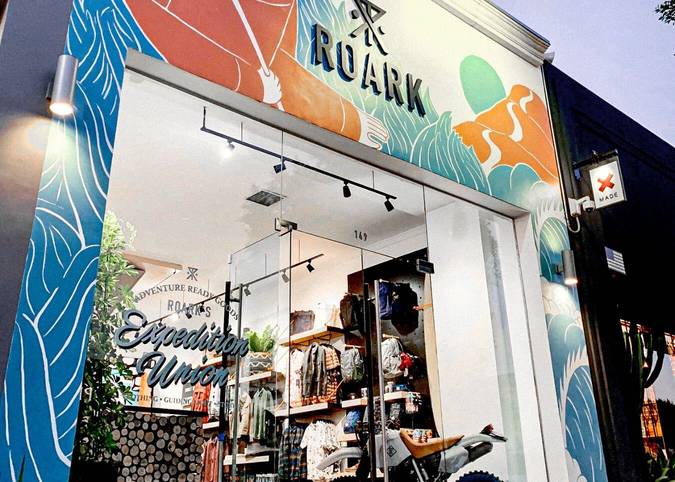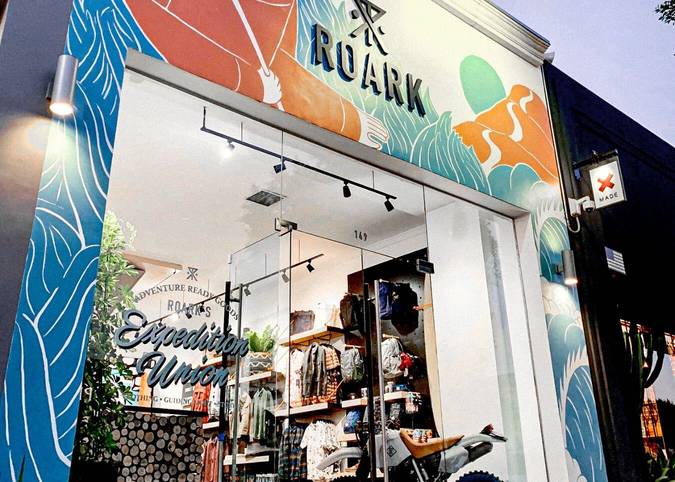 San Diego
Absorbing the aesthetic of Southern California, John pulls visual stories from the salty beach air while leaning towards the natural narratives of daily life. Creating a series of characters to illustrate the volume of travels circling the globe, he depicts Roark's land to sea pilgrimage over the years.
3703 CAMINITO CT, SUITE 0740, San Diego, CA 92130
(858) 209-2223