Touching on themes of magic freedom unexpected last minute
The traveler who ticks off destinations with the finality of a grocery list, I'll never understand. Even when we've been there before, we never arrive at the same place twice. Nope never, inevitably you've changed, the earth you once stood on has shifted. Never mind that some or even many features appear unchanged, this moment is wholly different. There will always be more to uncover. A place, no matter how far is always worth returning to.
I'd flown into Christchurch some years ago, younger, greener, and more eager than I am today, for the novelty of New Zealand's storied landscape. As far as I'm concerned, the less time spent prepping the better. I'm a few years older, yes, questionably wiser, but still have the same penchant for dropping everything for the promise of adventure. Our goal was to explore New Zealand's textured landscape, from mountain to ocean, to surf and camp and wake up early to spill coffee on our new sweaters.
In Wyoming, what was Fall became Spring in NZ after 3 layovers and 18 hours on planes. I had returned to the upside-down land. In my view, it's not a proper adventure without some periods of aimless waiting. So aimlessly, in the corner of the airport's outdoor patio, I sat waiting all while taking in the signals of the reemergent life all around: the lime greens, cherry blossoms, birds flitting about. The first of the party to arrive was Brinkley Davies, surfer, marine biologist, and wildlife conservationist, labels that barely come close to fully articulating the breadth and range of this woman's work. I dare you to meet this woman and not walk away feeling as though you've just found your new hot comedic best friend. Then came Serena Lutton photographer, a fierce creative, founder and owner of her own collective and agency in Costa Mesa. With a massive messy bun and even larger camera always with a sweater off one shoulder, Serena is emblematic of that iconic French mixture of passion and nonchalance.
In New Zealand, wheels are a must and our local friends Finlay Woods and Chris Maunsell provided. Yoko our chariot: a warm white 1990s Toyota Townace 4wd Camper. "Yea, we got her on loan from one of our mates, she can sleep 4," touted Finlay. We'd have to wait till later in the evening for the arrival of Emi Erickson a powerhouse big wave surfer from the North Shore for our camper family to be complete.
There are few moments that are a textured as the beginnings of group formation: everyone comes forward with their unique perspectives and, gently or forcibly, melds into one unit. We're forced out of our comfort zones; at home cycling through our established community and routines [not a diss to routines—love me some healthy routines] we forget the infinite spectrum of human self-expression, the possibility in others and in ourselves. In establishing new connections, we are reminded of the best parts of ourselves, the stories we tell, the richness of who we are today and hope to be into the future. And while we may meet people all the time, there is nothing like the bond formation that takes place in the container of adventure. For the duration we are a unit brushing teeth, laughing, cooking, sleeping, navigating, shitting, cycling through all of this at all times in some proximity to one another.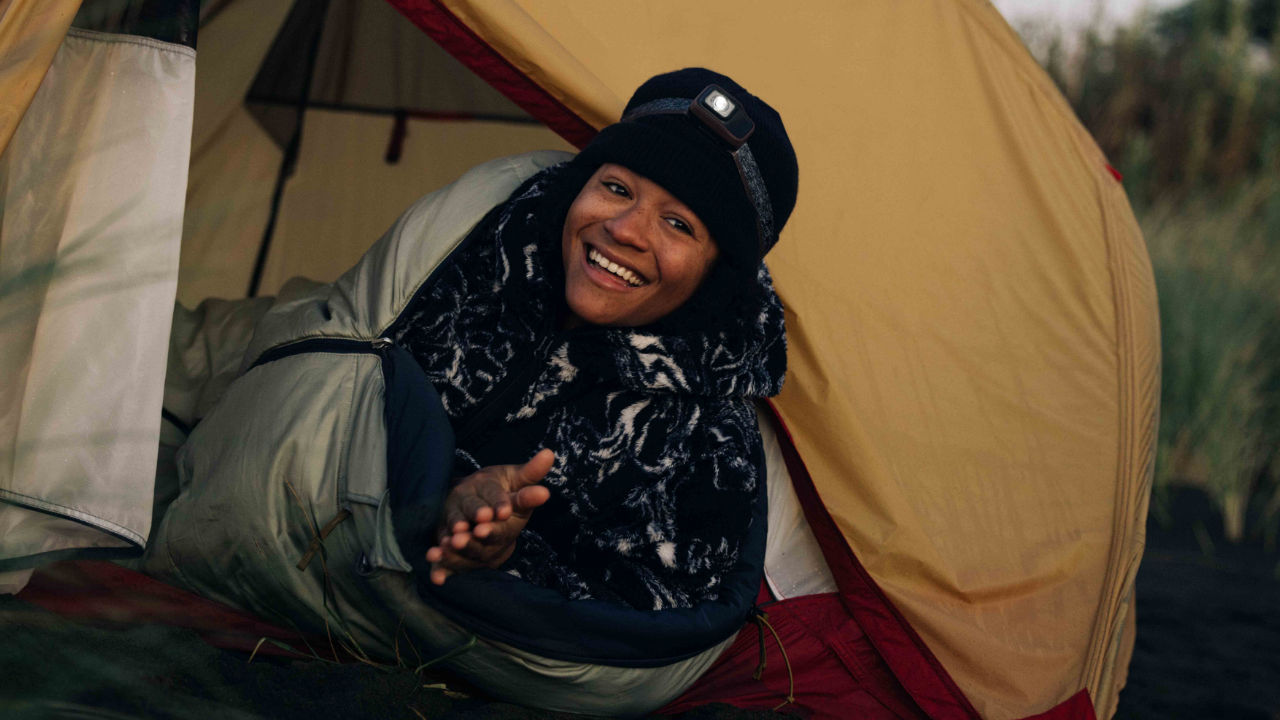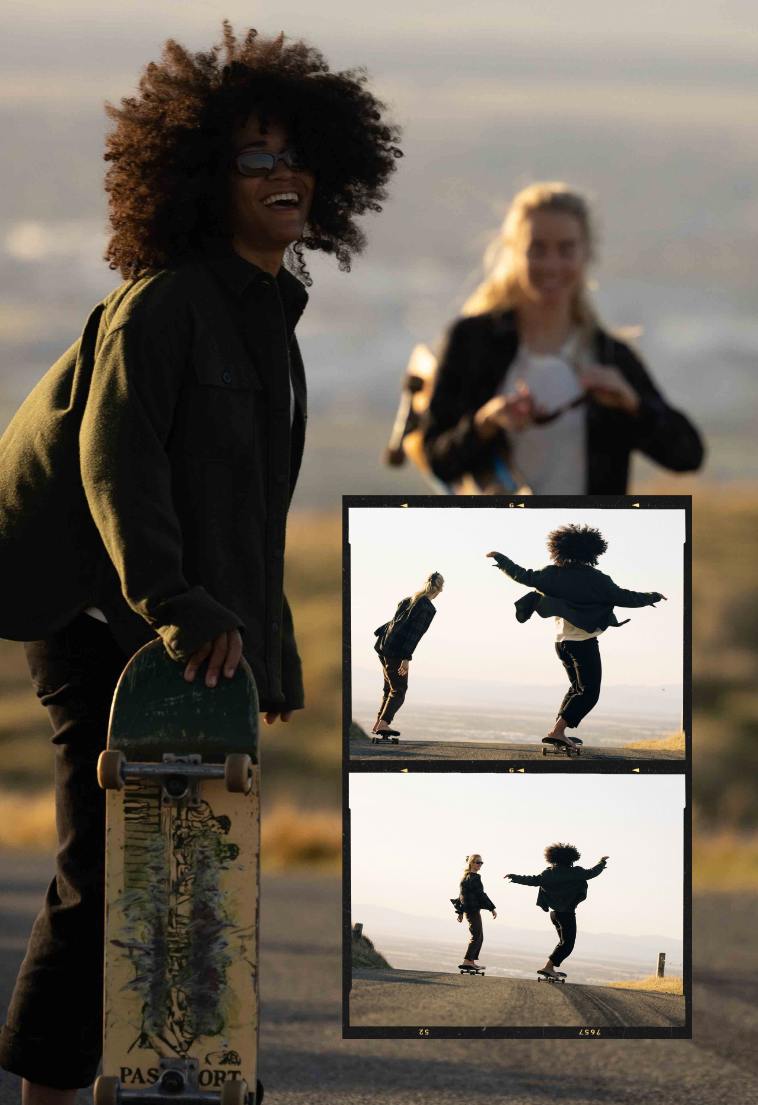 Here's the secret of an adventure: you can't actually plan for it.
Adventure is more about what happens along the way.
And so, off we went. Listening to afrobeats while Yoko bumped along curvy mountain and coastal roads, we tried to remember exactly what we'd come here for, where we were actually headed. And here's the secret of an adventure: you can't actually plan for it. Sure, you can set out to climb a mountain or surf a wave, but that doesn't mean adventure. The secret sauce is more about what happens along the way. Not whether you summited, or surfed the biggest wave, but how and where you got lost, and what you picked up on the path.
Our trip would be short in terms of New Zealand stays, just a week. Enough time to romp around and find some good breaks. We set our sights on camping near Arthur's Pass and then back to the coast to Kaikōura. Adventure in the moment and in hindsight often feels like a series of snapshots, made vintage and full of nostalgia as soon as you experience them. Waking up at dawn to peel out of our camper on to dewy ground to glimpse our first sunrise in Malvern Ward, gorging on fire roasted veggies and camp curry seated around a fire crackling into the southern hemisphere's constellations. Eating roadside meat pies. Hiking to the winds of Devil's Punch Bowl waterfall to mist our faces. Belly laughing to Brinkley's mum impressions around a bonfire with toes full of cold sand. Serena and I streaming barefoot into the grocery to grab wine and some fried chicken. Pulling up in Yoko to watch some Bogans burn donuts on an illegal track. Watching Emi dance with ebb and flow of Mangamaunu bay, alongside seals cheering on their kin.
And so, what did we pick up on this journey? On the road with open minds, we are reminded we are the heroes of our own journey. Each comrade in their own way a dazzling character, not unlike the bold female protagonists we've dreamt of mirroring. During our trip, we were on Maori land, a culture that has honored women as a powerful force: in Maori myth, the human lineage begins with Hineahuone, a woman made from the earth and soil. If we are lucky enough to surround ourselves with the right ingredients, we get to decide what to create.